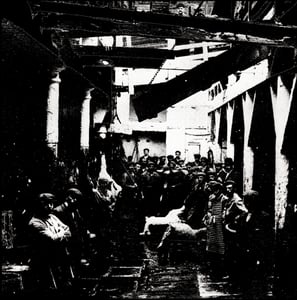 £

4.00
Finally, this Leeds comp 2x7" is out.
Featuring Closure, Mouth, Torn Apart and Bonestorm. Four fast hardcore punk bands.
Many apologies from Hit Time Records for the delay with this release. Our apologies extend to the members of the bands - I half expected at least one of the bands to have split up by now - so the fact that they're all still together is a relief! There were many complications, so we're glad that this release has turned out as well as it has.
It is co-released with our friend running Crucificados Records in Germany. Please, if you live in mainland Europe go to www.crucificados.de to order the 2x7".
www.myspace.com/closurehc
www.myspace.com/mouthhc
www.myspace.com/tornapartuk
www.myspace.com/bonestormhc
Get in touch (hittimerex@gmail.com) about postage if ordering from outside the UK as postage rates may vary.